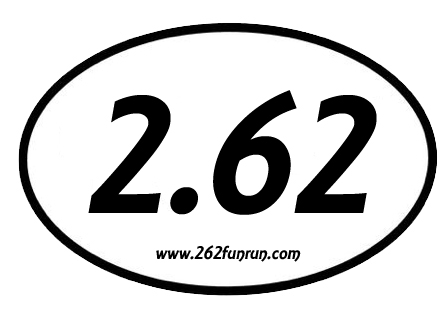 Welcome to 2.62 Fun Run
Make your next fundraiser stand out from all the rest.  When everyone else is running a 5K, you can be showcasing the latest fad in running.  Each of your runners will receive the 2.62 badge of honor and t-shirt.  Now they to can proudly place the 2.62 badge on their car like all marathoners. 
For your next race we offer a full service turn key experience for your next fundraiser.  Please select one of our customizable products for your next 2.62 mile fun run.
We offer in our customizable packages:
Predesigned 2.62 Badge of Honor
Customizable t-shirts with your logo
RFID tags for race tracking
We look forward to working with you in the near future.